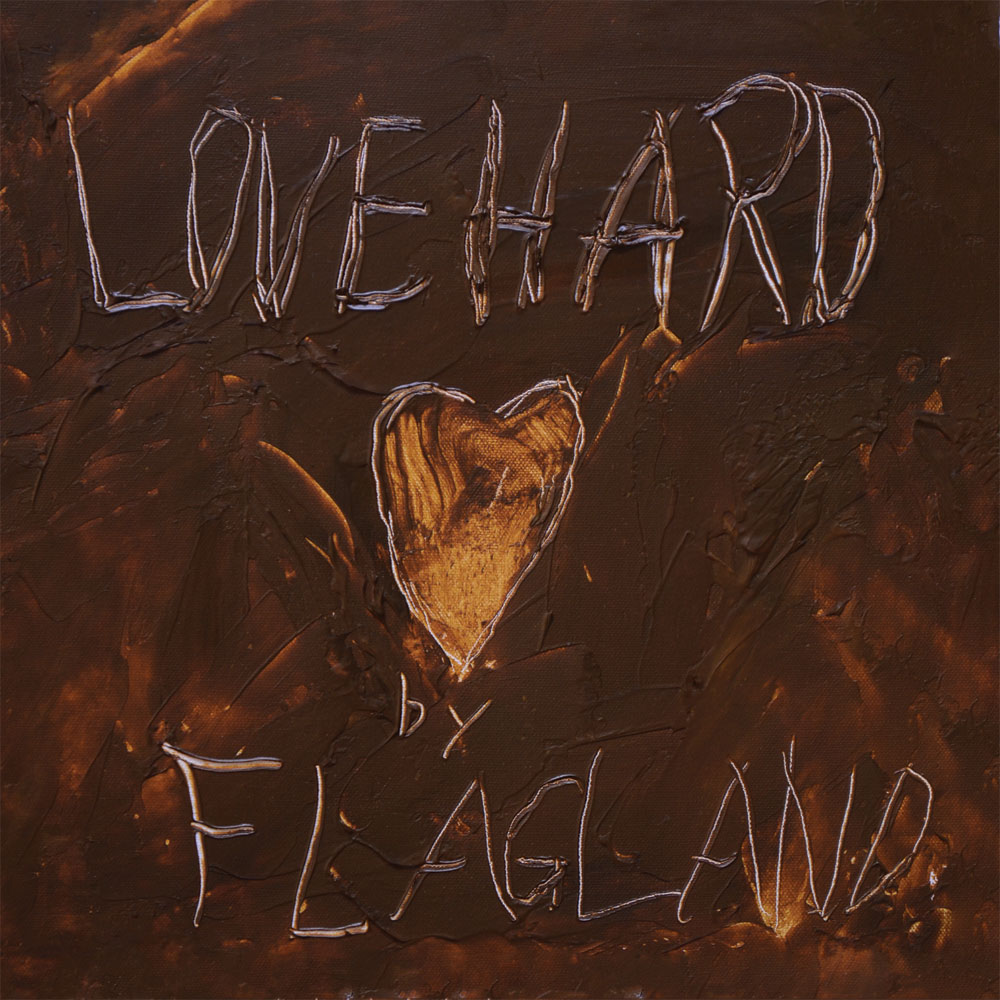 Comfortable life for you, always a comfortable life for you. I used to think it was true, we all get as fucked over as I do. But now I know It don't happen to you, 'cause you get everything you want. But I like my way, struggle every day, that's how I learned how to hunt.
Childhood friends Kerry Kalberg and Dan Francia began playing music together in High School. After meeting Nick Dooley at NYU, they formed Flagland. Kalberg (vocals and guitar), Francia (bass and vocals) and Dooley (drums) moved across the river to Brooklyn and have since released three albums, Danger Music/ Party Music, Tireda Fightin, and a split record with BIG UPS in 2013. Flagland will be releasing their next full-length album titled Love Hard, on February 25, 2014.
Self described as a band that plays "panic rock for the panicked," Flagland's repertoire floats through numerous genres, namely punk, grunge and 90s alternative. Part of their charm is their character. I had a chance to see them on 12/6 at Shea Stadium, where Kerry Kalberg stripped down to nothing other than his boxer briefs to play their entire set. Apparently that wasn't a one-off, but rather something that he usually does during his shows.
"Comfortable Life" is the first single off of Love Hard. In three minutes, Kalberg, Francia and Dooley manage to drag the listener through a wide range of contrasting emotions. The track is initially colored with a simple, sugar-sweet melody and Kalberg's soothing, yet understated vocals. By the second verse, the guitar picks up, and Francia and Dooley enter the mix on the drums, bass and xylophone. There is a diminuendo at the end of the second chorus, where Kalberg descends on each note until there is complete silence. Then the music explodes. Kalberg's voice completely transforms, and what once was a bittersweet lament is now an impassioned emotional release. Kalberg, Francia and Dooley turn the volume all the way up on this verse and completely let go. With guitar feedback, vocal shouts and guitar power chords that starkly contrast the understated and restrained first half of the song, the second half of "Comfortable Life" is jarring and disconcerting, but in a good way.
The song's garage band feel (pretty much the whole album was recorded in Dooley's apartment) combined with its dynamism and emotional range makes "Comfortable Life" both genuine and raw.  If this is any indication of what is to come, expect rich dynamics, varied musical styles, and intense emotion to fill all twenty tracks of Love Hard. Listen to "Comfortable Life" Here:
[fusion_builder_container hundred_percent="yes" overflow="visible"][fusion_builder_row][fusion_builder_column type="1_1″ background_position="left top" background_color="" border_size="" border_color="" border_style="solid" spacing="yes" background_image="" background_repeat="no-repeat" padding="" margin_top="0px" margin_bottom="0px" class="" id="" animation_type="" animation_speed="0.3″ animation_direction="left" hide_on_mobile="no" center_content="no" min_height="none"][fusion_soundcloud url="https://api.soundcloud.com/tracks/123928873″ params="color=ff6600&auto_play=false&show_artwork=true" width="100%" height="166″ iframe="true" /][/fusion_builder_column][/fusion_builder_row][/fusion_builder_container]