With a symphony of indigenous sounding instruments and several tracks that surpass the eight-minute mark, Mick Turner's Don't Tell the Driver certainly isn't for everyone. His experimental concept album is largely instrumental, unsurprisingly, as he's served as the guitarist for Dirty Three as well as accompanied several other artists throughout his career; and even when he brings on singer Caroline Kennedy-McCracken and opera singer Oliver Mann, they serve as an accompaniment to the music, rather than the other way around. Rather than reflecting negatively on the tracks, it indeed fleshes out the density of the music, which was likely Turner's goal. And he seems to have achieved what he set out to accomplish: a sonically interesting album that transgresses the bounds of contemporary experimental indie-folk.
Don't tell the driver doesn't really have any hard-hitting power, per say,  though it could serve as exceptional background music when a calming environment is preferred. The slow pace makes listening to most tracks difficult, and they are drawn out a bit too much to stay focused, and thus give serious attention to them. Slow guitar plucks and metronome-like drum beats create a sense of inertia within the songs. They are often redeemed though, largely in Kennedy-McCracken's soothing voice rippling through several tracks, most notably "Sometimes," "Over Waves" (where she's joined by Mann), "Don't Tell the Driver," and "We're Not Going Home."
Turner's choice in instruments is an interesting one: horns accompaniment throughout (especially in closing track, "The Last Song"), as well accordion, woodwinds galore and what is likely the presence of a didgeridoo. These add some color to the music, distinguishing it from a more prototypical instrumentals album. Regardless of the myriad instrument used, they blend seamlessly: Not one seems out of place when taken in with the whole. Turner is clearly a seasoned musician who understands the technical aspects of musical arrangement  (of the classical ilk) and sonic accessibility.
An interesting accompaniment to the album is Turner's art. He has painted the cover art for Dirty Three's albums as well as his own, and his technique pairs well with his music. The Melbourne-based artists combines landscapes and bright colors to create a unique collection of paintings. Women (presented naked), animals and vehicles serve as frequent subjects for his works, which appears as a whole, as small brushstrokes smudged together to create a large scene, harkening back to impressionism. The people and animals are somewhat disfigured, perhaps to tell the audience something about his point of view. One of the more popular pictures, titled "Yellow woman and roo" is a close-up of a kangaroo who seems to be hugging the woman. Kangaroos are also featured prominently in many of his paintings, likely a nod to his motherland. The painting Turner chose for this album's cover features a person walking through the woods, presumably to a beach, perceptible in glimpses, beyond the trees–leisurely, and calming, like the music itself.
Viewing the paintings elicits warmth, and paired with the experience of listening to Don't Tell the Driver one finds themselves submerged in Turner's world. The album is almost jazzy in a way, especially when horns take over several of the tracks, including the aptly titled "Gone Dreaming." A fuzzy feeling of dreaming on a warm beach in some southern part of the world floats over the entire record, enveloping the listener.
Title track "Don't Tell the Driver" is one of several longer songs, nearing nine minutes. Kennedy-McCracken makes appearances throughout, her vocals demarcated by instrumental breaks. "Don't tell the driver/ we're going home" contrasts with later track, "We're Not Going Home," where Kennedy-McCracken then exclaims, "Don't tell the driver/ we're not going home." "We're Not Going Home" sounds like it picks up where "Don't Tell the Driver" leaves off, except for the singer has had a change of heart and decided to continue the drive a bit longer into the day.
Don't Tell the Driver is a lazy, sunny, Sunday afternoon drive. When looking for something more exciting, it would be best to search elsewhere, but for those who wish to go on that sunny drive with Turner, Don't Tell the Driver is a fantastic journey.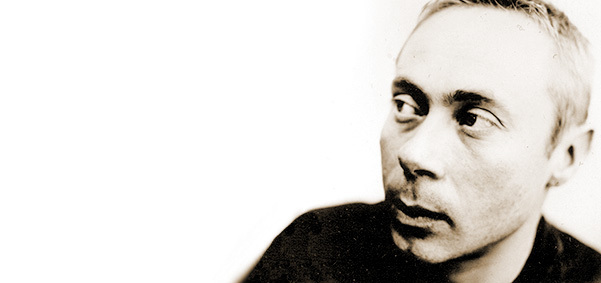 Listen to "Don't Tell The Driver", here via Soundcloud:

[fusion_builder_container hundred_percent="yes" overflow="visible"][fusion_builder_row][fusion_builder_column type="1_1″ background_position="left top" background_color="" border_size="" border_color="" border_style="solid" spacing="yes" background_image="" background_repeat="no-repeat" padding="" margin_top="0px" margin_bottom="0px" class="" id="" animation_type="" animation_speed="0.3″ animation_direction="left" hide_on_mobile="no" center_content="no" min_height="none"][facebook] [retweet][/fusion_builder_column][/fusion_builder_row][/fusion_builder_container]